26/07/2019 – TOORBEE: raises 1.55 million euros
26/07/19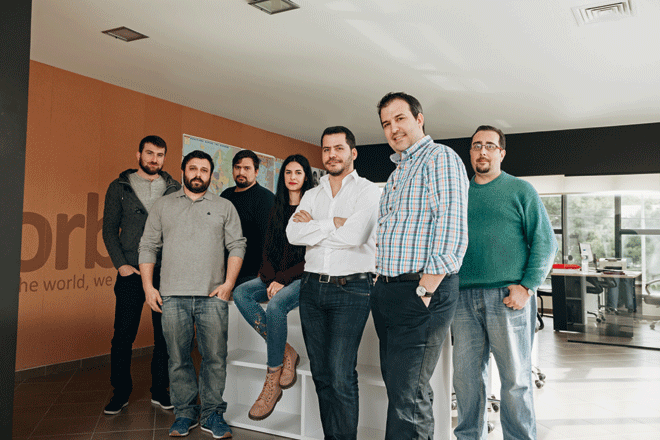 The "travel-fin tech" start-up, TOORBEE, which focuses and specializes in the Chinese market, raises 1.55 million euros for its seed financing round from venture capital firms.
This funding round was led by Alpha Ventures, followed by Velocity Partners, along with new and current private investors from Russia and Greece. As the company points out, its total funding is more than 2 million euros, till now.
TOORBEE's, which has offices in Athens and Shanghai, development plan includes, among other things, the expansion of its team in Greece and China to meet the demand of an increasing number of Chinese tourists.
TOORBEE is a travel-fin tech company that focuses on the outbound Chinese tourism sector by providing specialized services and technology tools such as access and distribution to the Chinese market, audiovisual content creation and mobile payment solutions.
"TOORBEE is essentially a bridge between China and Greece, making the lives of Chinese visitors easier and therefore the destination more attractive for them. That is why we are widening our range of services throughout Europe, preparing businesses and destinations for the expected high growth of Chinese tourists in the region." The co-founders of Toorbee, George Papachristos and Nikos Papachristos, told Reuters.
Furthermore in December 2018, Toorbee and Athens International Airport launched the "AIA – Toorbee WeChat Mini app", which, by scanning a QR code that is visible everywhere in the airport's premises, the Chinese travelers visiting Greece, get information on all of the airport's services through the popular application "WeChat". Making AIA one of the first China ready airports in Europe.
"We are really excited about the achievements to date of the founders and the team that surrounds them in Greece and abroad," said Mr. Christos Karabelas, Chief Executive Officer of Alpha Ventures, to ANA-MPA. Also Mr. Konstantinos Mavros, partner of Velocity Partners, stated that "Toorbee is the bridge that unites Greek service providers with the ever growing part of the tourist market that seeks authentic experiences and unique products.
Source: www.ethnos.gr
Τhe "travel-fin tech" start-up, which focuses and specializes in the Chinese market, raises 1.55 million euros