Want to find out what Toorbee can do for your business?
Please fill in the form below and we will contact you asap!
About Toorbee
Toorbee is a Software house specializing as a B2B provider in a large range of "in-destination" products and services, covering  Southern Europe and the Mediterranean.
Our team of experts is committed to simplify the complex industry and offer a personalized travel plan, collaborating with travel agents across the Chinese outbound travel market.
Through our products, travelers are presented with memorable experiences by easily connecting local service providers and travel agents, satisfying their needs for:
half-day and full-day tours
multi-day and multi-destination tours
Enhancing their offerings using our API or through our Web Booking Portal, distributors can easily and securely connect, book products through Toorbee Platform and scale up towards a prominent future.
Great in-destination products and services to increase revenue
One account to access hundreds of products
24/7 support and training
Automated email confirmation & distributor-branded personalized voucher
Seamless & Secure transactions
Mini-apps Toorbee offers a wide range of applications through the WeChat ecosystem.
With our customized mini-apps, Chinese travelers have the opportunity via their mobile devices to obtain full information of the Athens International Airport (AIA) and the International Ferry Services of Attica group. Among others, get to know the Greek capital's points of interest and obtain discount coupons. We also serve the needs for International Airport Lounges and Car Rental Bookings and many more exciting ideas are on board!
API
Connect with our content & sales API for a seamless, secure, one-stop booking experience.
Web Booking Portal
Access and book products through our easy-to-use and secure web booking platform.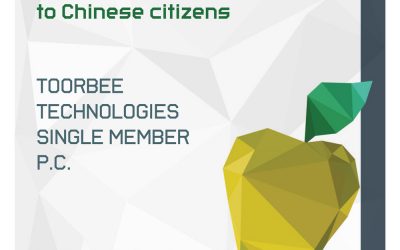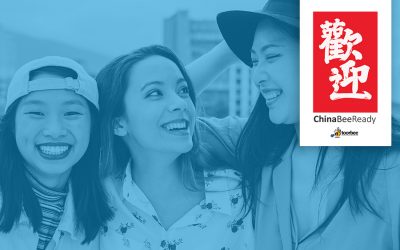 Project Code: Τ2ΕΔ -02489 Project Title: Creating a private certification scheme for companies that offer services to Chinese citizens. Project Website: www.chinabeeready.com China's rapid economic growth has created a rich new generation looking for products,...
read more
No matter the size of the company or how complex the industry is, at the end of the day it is all about people. 
At Toorbee we are always looking for talented individuals to work and cooperate with. 
Leave your mark in one of the most prominent traveltech companies, be part of an amazing team and let your talent shine!
Lets us help you increase your revenue stream and improve your customer's experience. Simply fill out the form below and we will get in touch with you within 24 hours.
Thank you!