About Toorbee
Toorbee is a b2b provider of a large range of "in-destination" products and services, covering destinations of Southern Europe and the Mediterranean . Our products can cover all customer needs from:
half-day and full-day tours
multi-day and multi-destination tours
Using our API or through our Web Booking Portal distributors can easily and securely connect and book products through Toorbee Platform
Great in-destination products and services to increase revenue
One account to access hundreds of products
24/7 support and training
Automated email confirmation & distributor-branded personalized voucher
Seamless & Secure transactions
API
Connect with our content & sales API for a seamless, secure, one-stop booking experience.
Web Booking Portal
Access and book products through our easy-to-use and secure web booking platform.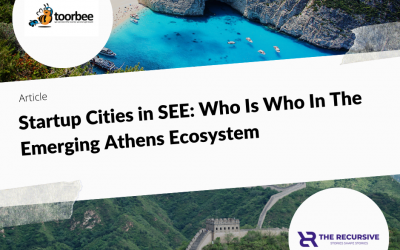 Athens, Greece ~The Greek startup ecosystem is one of the most active in the Southeast Europe (SEE) region, with Athens winning an award for European Capital of Innovation in 2018. Next to emerging local tech ventures, an increasing number of international investors...
read more
Leave your mark in one of the most prominent traveltech companies, be part of an amazing team and let your talent shine!
Lets us help you increase your revenue stream and improve your customer's experience. Simply fill out the form below and we will get in touch with you within 24 hours. Thank you!